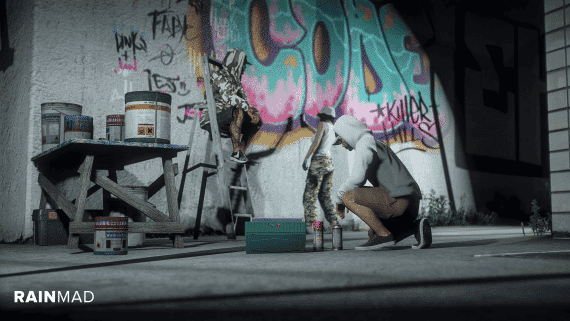 [QB] Graffiti War | qb-core | FiveM
Description
[QB] Graffiti War | qb-core | FiveM
Showcase : 
Features : 
Admins or superadmins can use /graffitiwar start/finish commands.
Just who started the war admin and gangs, can see the scoreboard and timer when started war.
Spraying each wall earns +1 point. if the wall is already sprayed, -1 point for the previously sprayed gang and +1 point for the newly sprayed gang.
Gang with the most points at the end of the war time wins the war.
All gangs see the name of the winning gang in big text on their screen.
After the war, name of the winning gang is written on all the walls. (If there is no draw)
Dependencies :
qb-core (player, jobs, notification, usable item)
Important :
Detailed and easy config. (Change everything. (text font, scale, color etc) Add new gang, add new wall, change script language.)
No ip-locked and no obfuscated.
Sync between all clients.
Full optimized. 0.01 ms at idle.
+100 empty and graffiti walls added. (You can add new walls)
---
Only logged in customers who have purchased this product may leave a review.