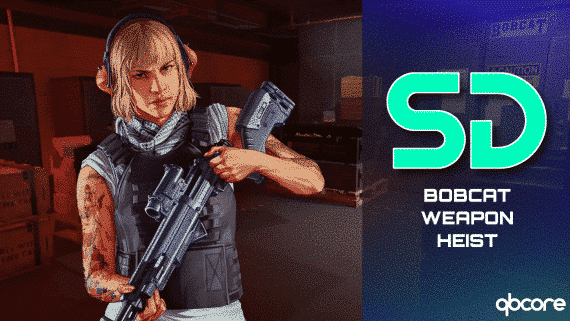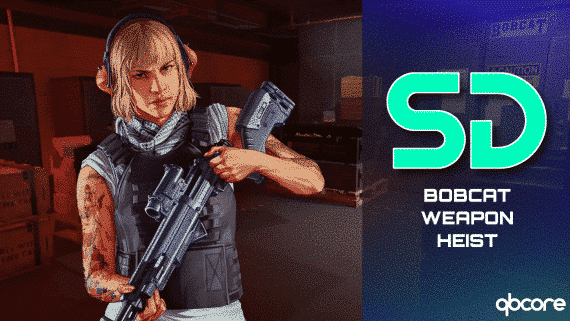 [QB] Bobcat Heist for qb-core framework FIVEM
$7.00
Description
[QB] Bobcat Heist for qb-core framework FIVEM
Showcase :
---
---
Description
This is a NoPixel 3.0 Inspired, Bobcat Weapon Heist. This script supports both Tobii's and Gabz maps. This script doesn't utilize FiveM's escrow system and is fully open-source!
FEATURES
– NoPixel stylized minigames
– Armed Security Guards spawn (Server Synced)
– Vault explosion animation (Server Synced)
– Global Cooldown for the Robbery (60 Minutes by Default)
– Easily configurable to suit your needs
– Low MS (0.01 – 0.02) 
Update 1.1
– Added mHacking/hacking to the third door, instead of just a basic swipe
– Various new lootables have been added with easily configurable loot!
REQUIREMENTS
– qb-core
– qb-target
– qb-doorlock / nui_doorlock
– memorygame
– Tobii's Map or Gabz's Map
– Requires game build 2060 or higher!
OPTIONAL SCRIPTS
– mhacking / By Default enabled in the config.
– hacking
DISCLAIMER
If You're using Tobiis Map, you'll need to make sure you're using the 'lowered' version (i.e. the one without the stairs at the front)
---
Only logged in customers who have purchased this product may leave a review.