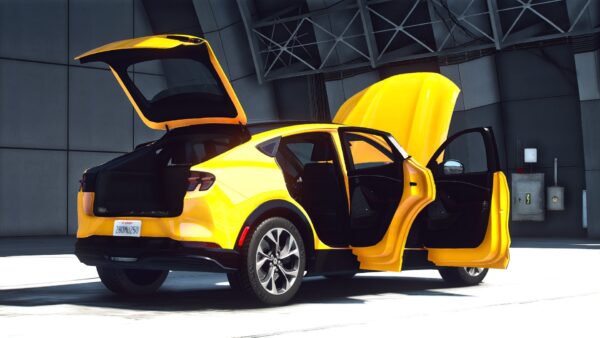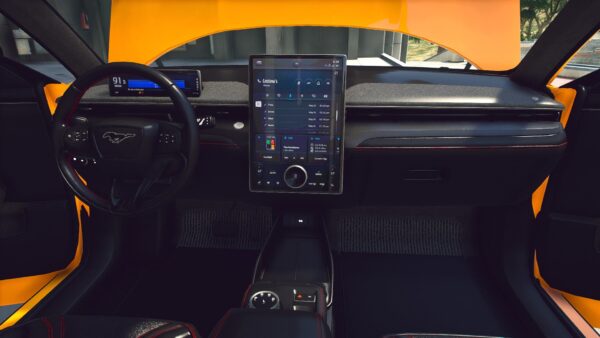 Ford Mustang Mach-E 2021 [FiveM Ready]
$10.00
Description
The Ford Mustang Mach-E is a fully electric compact crossover SUV produced by Ford since 2019.
The Mustang badge has had its effect on this car and it looks like a regular Mustang that has turned into an SUV but other than the looks it has not much in common with the iconic Mustang.
The interior and the dashboard has been dominated by a vertical 15.5 inch touchscreen in infotainment system that controls most of the car functionalities.
The Ford Mustang Mach-E 2021 has been equipped 68 kWh as standard which outputs 290 horsepower. The GR variants has a 88 kWh battery that outputs 480 horsepower and can go from 0 to 100 in 3.5 seconds.
---
Only logged in customers who have purchased this product may leave a review.